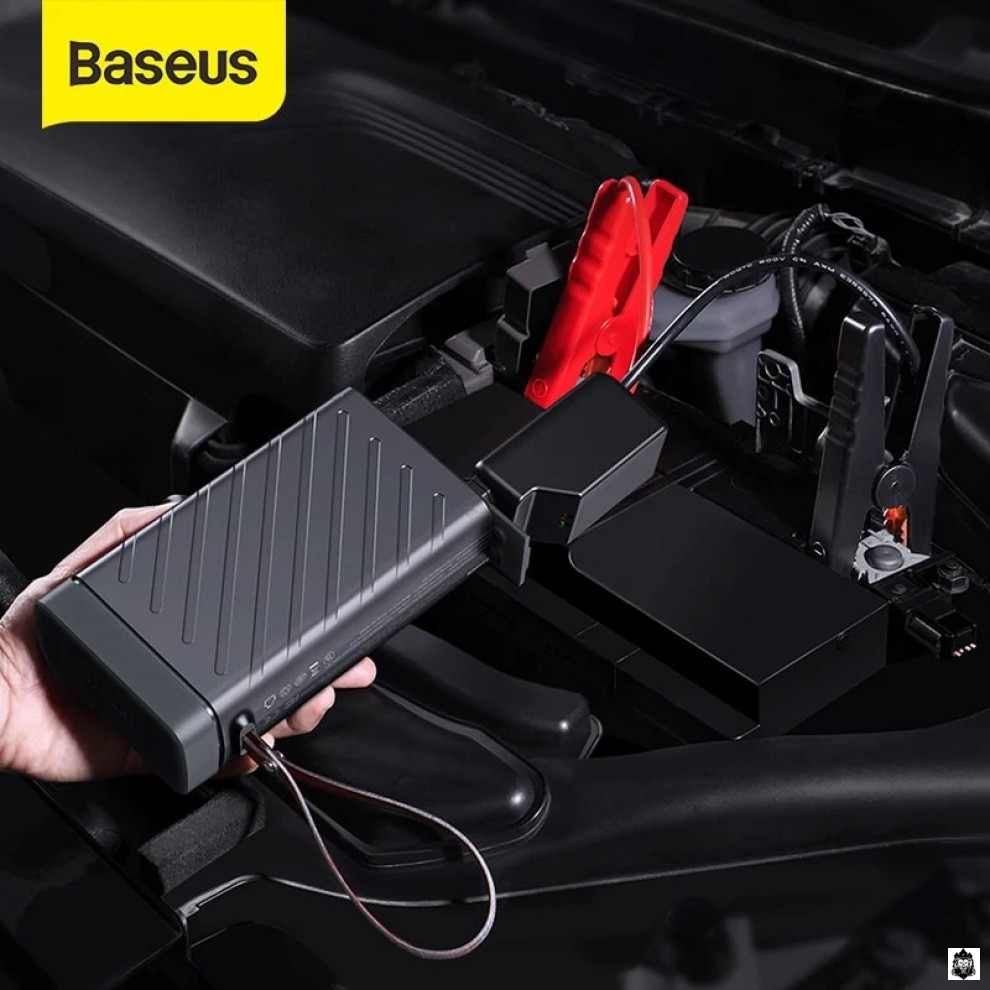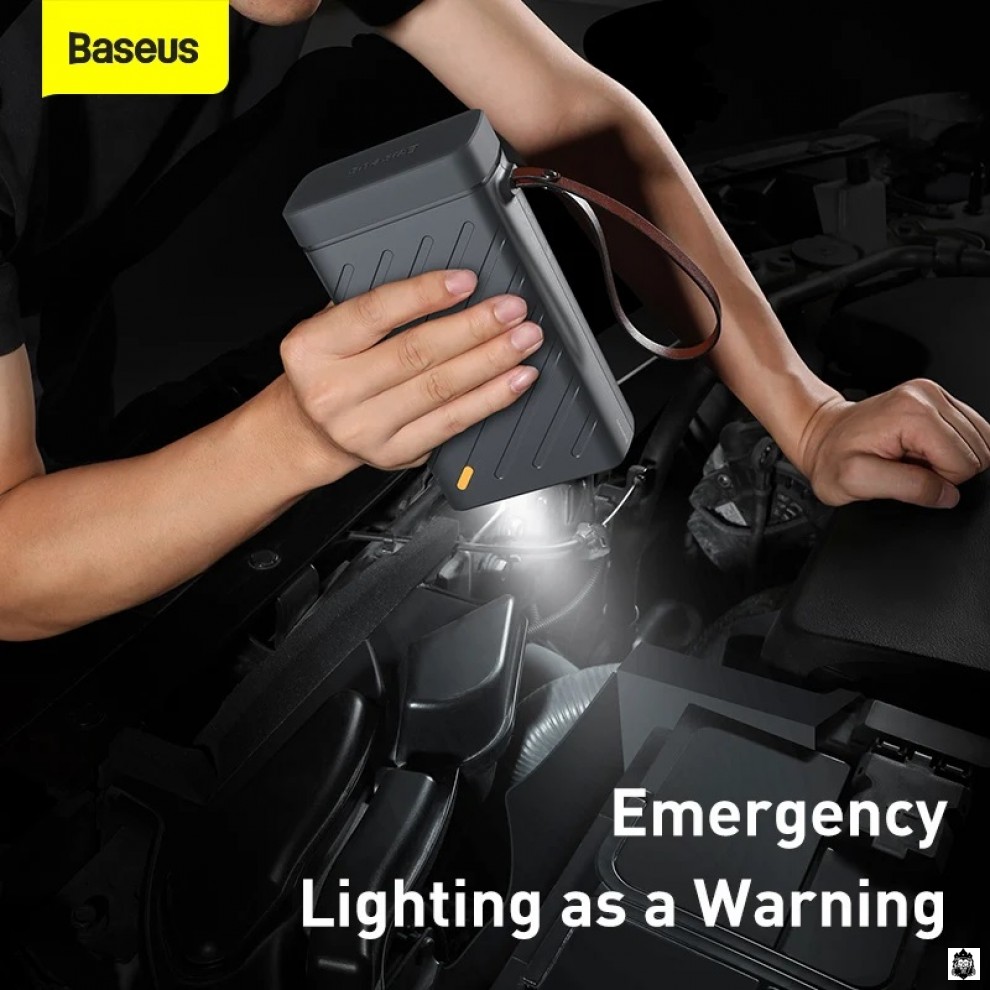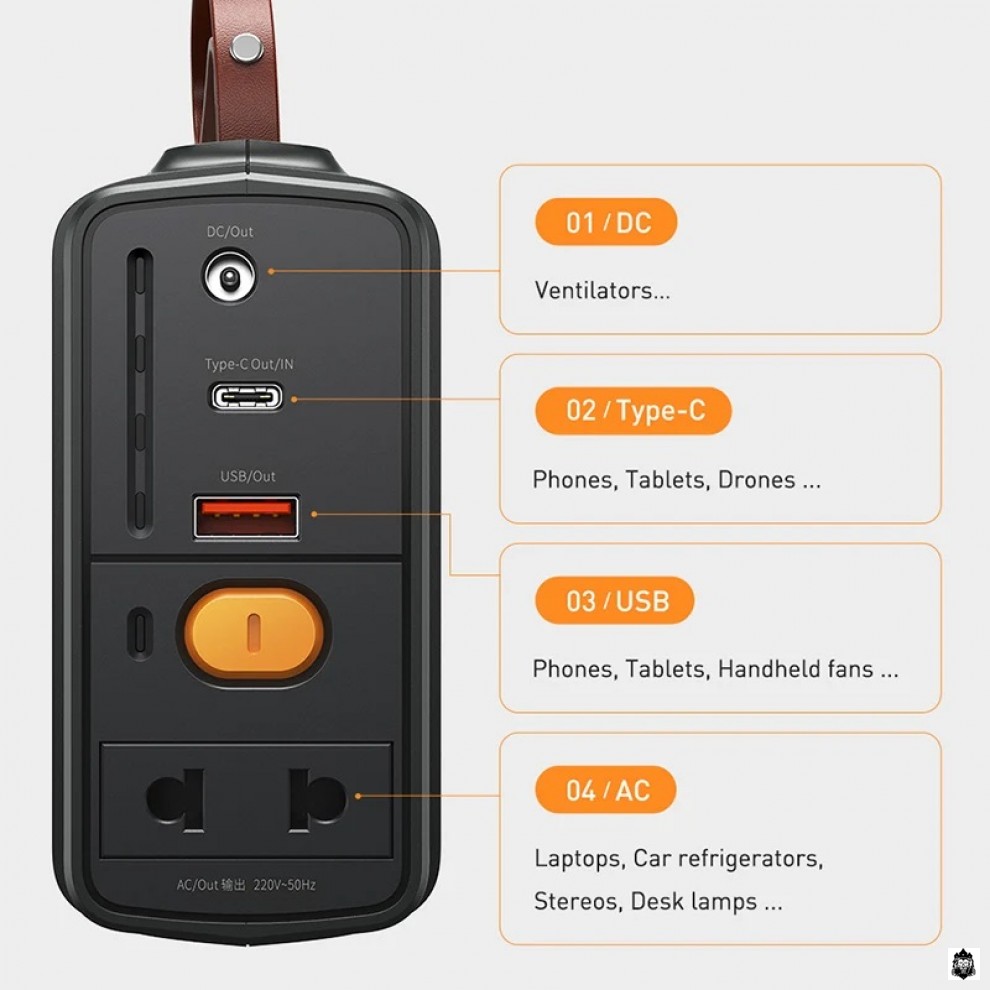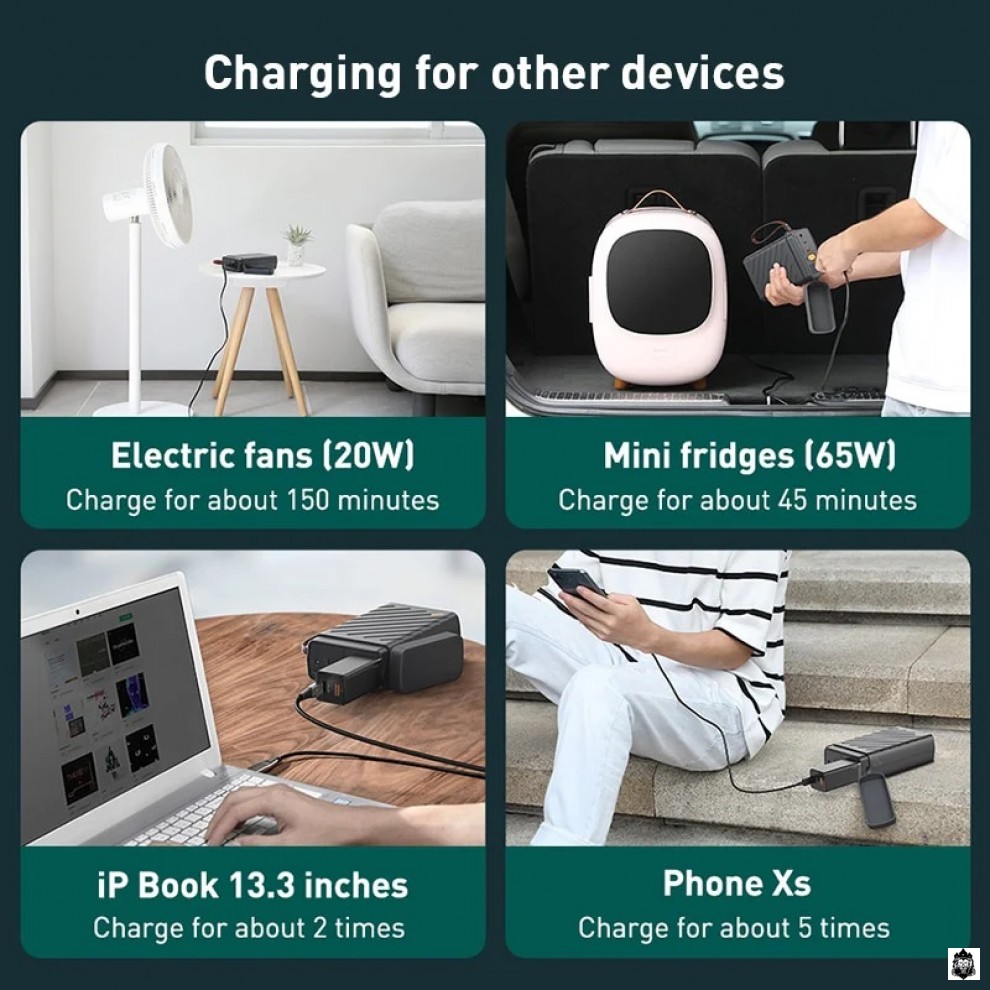 Baseus Reboost Jump Starter With Portable Energy Storage Power Supply 220v 100w Cn+eu-Dark Grey
DESCRIPTION
Description
Jumpstart Immediately For 12V Diesel / Gasoline Cars
Through thousands of voltage and current measurements, the car can be jump started in a second when the car battery is Low.
Charging Without Sockets
Emergency power supply for devices with rated power of less than 100W for daily use.
Four-port Output
Suitable for jump starting cars/motorcycles and charging on digital devices.
Pressure-proof and Explosion Proof to Protect Vehicles
Smart power management and safe charging/jumpstart.
60°C High Temperature Protection
The high-quality polymer lithium battery ensures normal jumpstart in the cold/high temperature.
Emergency Lighting as a Warning
One-key switching for constant Light, SOS, and flash modes. Park the car to repair by the roadside in late night and turn on the emergency light as a warning to prevent secondary accidents.
Model BS-CN02
Battery Polymer Lithium-ion Battery
Capacity 4000mAh/14.8V/59.2Wh
Type-C Input 5V-3A; 9V-3A; 12V-3A; 15V-3A 20V-3A Max.
Type-C Output 5V-3A; 9V-3A; 12V-3A; 15V-3A 20V-3.25A Max.
USB Output 4.5V-5A; 5V-4.5A; 5V-3A; 9V-3A 12V-2.5A; 20V-1.5AMax.
DC Output 12-16.8V—8A Max.
AC Output 220V/100W/50Hz
Type-C +USB+DC +AC total output 100WMax.
Color Temperature  6000K
Light Intensity 45 lm
Connector Interface EC8
Peak Current 1600A(0.1 s)
Starting Current 800A(2s)
Car jump starter The car jump starter with 1600A peak value solves the problem that a car cannot be ignited normally due to the lack of battery power for a long time or the low temperature in winter.
Four-port output
It has four-port outputs of USB, Type-C, DC and AC, suitable for car emergency, jump start and charging laptops, phones, drones and ventilators.
65W input power for fast charging
It can be fully charged in an hour and a half.
16000mAh lithium battery
Large-capacity polymer lithium battery can meet the needs of outdoor camping, power outages and other emergency situations.
Multi-mode emergency lighting
It comes with high beam and low beam lights, one-key switching for constant
light, SOS, and flash modes, which can be adjusted according to demand.
BACK TO TOP